Title : MATTEL SCOOBY DOO W/ WWE FIGURE & NEW 12 INCH UP FOR PRE-ORDER!
Author : WrestlingFigs.com
Date : 01/27/2014 (04:45:55 PM)
Mattel Scooby Doo w/ WWE Figure 2-Packs Toy Wrestling Action Figures are up for PRE-ORDER at Ringside Collectibles! Also- we have put up two NEW Mattel WWE 12 Inch Figures Toy Wrestling Action Figures up for PRE-ORDER!

Click HERE to pre-order SCOOBY DOO!
Click HERE to pre-order NEW 12 INCH!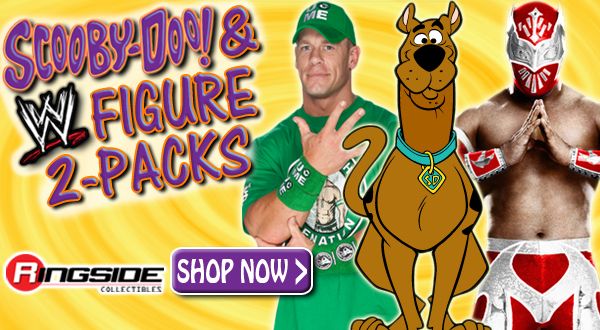 Click here to discuss this news on the WrestlingFigs forums