Title : MATTEL WWE BRAHMA BULL ROCK RINGSIDE EXCLUSIVE IS NEW IN-STOCK!
Author : WrestlingFigs.com
Date : 06/20/2014 (12:33:13 PM)
Mattel "Brahma Bull Rock" Ringside Collectibles Elite Flashback Exclusive Toy Wrestling Action Figure is NEW IN-STOCK at Ringside Collectibles!

Click HERE to order yours now!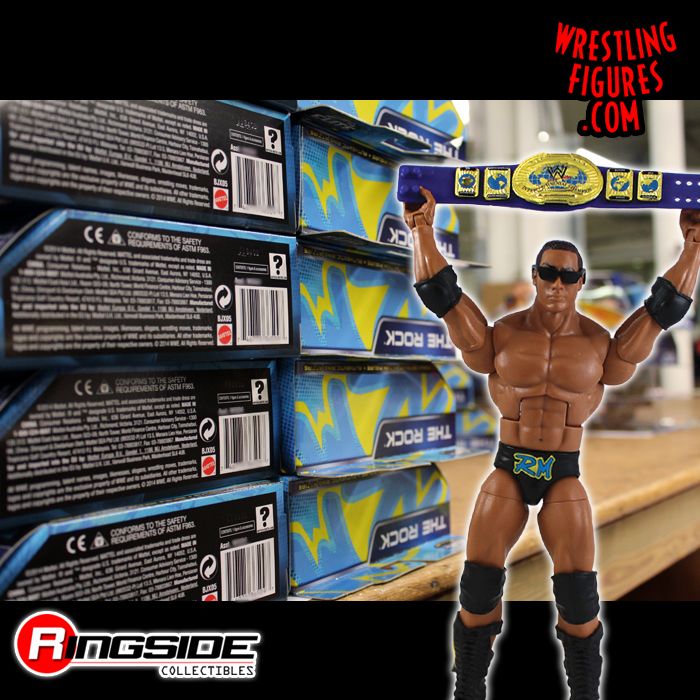 This figure is from The Rock's SummerSlam 1998 Ladder Match for the Intercontinental Championship against Triple H (HHH).
His trunks are taken from around that time frame to be different than any other trunks on previous Mattel Rock figures.
As a member of the Nation of Domination, The Rock had Mark Henry in his corner.
As the leader of DX Triple H (HHH) had Chyna in his corner.
Accessories included: Yellow Ladder from that match & Purple Strap Intercontinental Championship Belt!

Click here to discuss this news on the WrestlingFigs forums