Title : WWE ROYAL RUMBLE GIVEAWAY CONTEST! WIN WWE FIGUARTS!
Author : WrestlingFigs.com
Date : 01/26/2017 (03:40:51 PM)
Enter our WWE Royal Rumble Figure Giveaway Contest for your chance to win Stone Cold & The Rock WWE Figuarts by Tamashii Nations!

Enter on Facebook, Twitter & Instagram! Find post containing the graphic for rules on how to enter! Must enter by 5PM EST 1/29. One winner announced 1/30.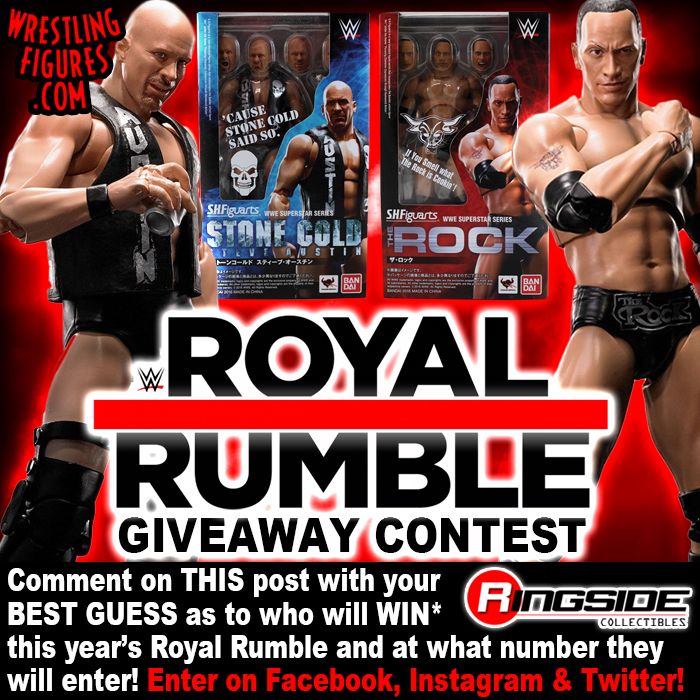 Click here to discuss this news on the WrestlingFigs forums