20 PIECE ACCESSORY PACK & REFEREE EXCLUSIVE BACK IN-STOCK!
06/02/2014 (12:25:26 pm)

WrestlingFigs.com
Order your Accessory Packs & Referee Exclusive NOW!…
Jakks 20-Piece Wrestling Figure Accessory Pack Exclusive & Earl Hebner Referee Exclusive are BACK IN-STOCK at Ringside Collectibles!

Click
HERE
to order 20-Piece Accessories Pack!
Click
HERE
to order Referee Exclusive!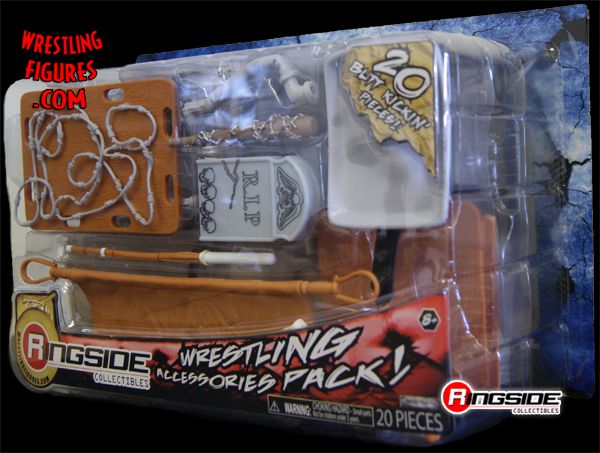 Click here to discuss this news on the WrestlingFigs forums