31-INCH THE ROCK & RSC EXCLUSIVE CASKET PLAYSETS PRE-ORDER!
07/24/2014 (6:51:56 pm)

WrestlingFigs.com
TONS OF NEW PRE-ORDERS!…
Ringside Exclusive Casket Playsets & Wicked Cool Toys 31-Inch The Rock Toy Wrestling Action Figures / Playsets are UP FOR PRE-ORDER at Ringside Collectibles!

Click HERE to order CASKET PLAYSET now!

Click HERE to order 31-INCH ROCK now!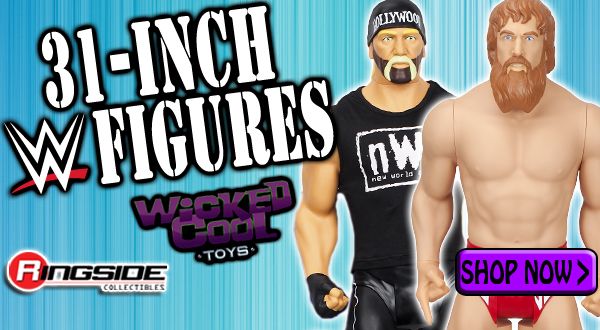 Click here to discuss this news on the WrestlingFigs forums