AUTHENTIC SCALE RING BY WICKED COOL TOYS UP FOR PRE-ORDER!
02/14/2014 (5:56:43 pm)

WrestlingFigs.com
Official WWE Authentic Scale Wrestling Ring!…
The WWE Authentic Scale Ring by Wicked Cool Toys is up for PRE-ORDER at Ringside Collectibles! This exclusive version comes with both Raw & SmackDown ring skirts!

Click HERE to order yours now!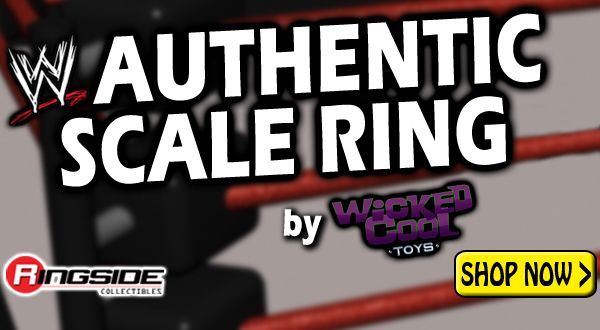 Click here to discuss this news on the WrestlingFigs forums