CYBER WEEK SALE GOING ON AT RSC!
12/04/2013 (12:00:55 pm)

WrestlingFigs.com
Cyber Monday has turned into CYBER WEEK!…
Our Cyber Monday Mega Sale has been extended into a CYBER WEEK SALE - going on RIGHT NOW at Ringside Collectibles! There is still time for great savings!

Go
HERE
to see the sale items!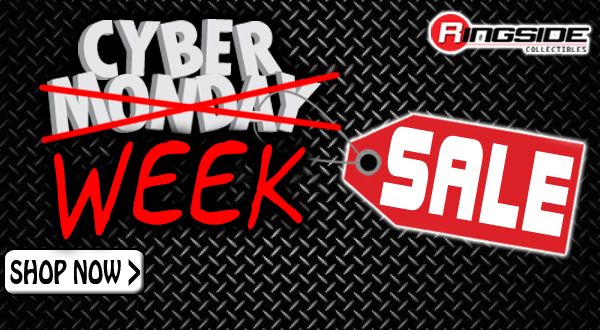 Click here to discuss this news on the WrestlingFigs forums