FOLLOW US FOR NY SPRING TOY FAIR UPDATES & COVERAGE!
02/14/2014 (9:16:28 pm)

WrestlingFigs.com
New York Spring Toy Fair starts Feb. 16th!…
New York (Spring) Toy Fair 2014 starts Sunday, February 16th...and Ringside Collectibles & WrestlingFigs will be there! Follow us on our multiple Social Media outlets or go HERE for your WWE Wrestling Figure updates from companies like Mattel, Funko, Wicked Cool Toys & The Bridge Direct!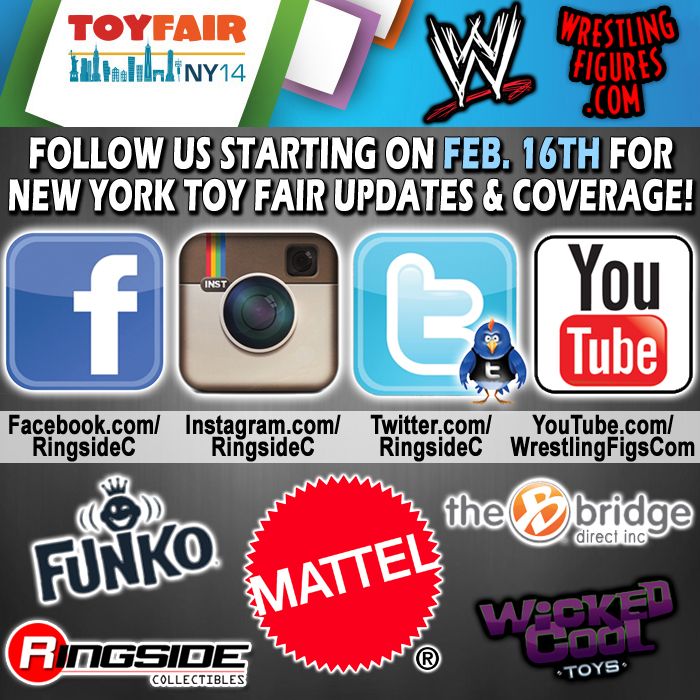 Click here to discuss this news on the WrestlingFigs forums