HINT 3: THE NEXT RINGSIDE EXCLUSIVE…?
03/31/2014 (4:15:51 pm)

WrestlingFigs.com
Hint #3 has been revealed!…
The next Ringside Exclusive...?

Check your email inbox to see if you received Hint #3!

Tweet with us on Twitter @RingsideC using the hashtag #NextRingsideExclusive to post your guesses!

Also post some pictures of your guesses on Instagram using the same hashtag #NextRingsideExclusive!

Who will be able to figure out...the next Ringside Exclusive???

Fourth clue will be tweeted tonight during WWE Raw! Make sure to follow @RingsideC on Twitter!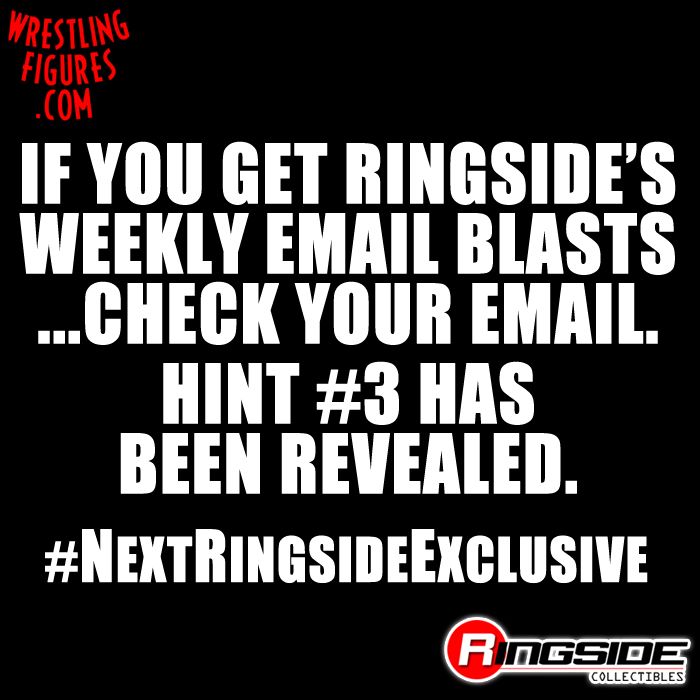 Click here to discuss this news on the WrestlingFigs forums