MATTEL WWE ELITE 16 & SERIES 20 RSC FIGURE INSIDER VIDEOS!
07/02/2012 (4:43:27 pm)

WrestlingFigs.com
Yoshi Tatsu, CM Punk & more!…
There are now Ringside Collectibles Figure Insider videos for the Mattel WWE Elite Series 16 and Series 20! Be sure to watch the videos below in HD for full detail!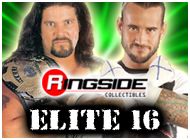 WWE Elite 16 includes:
CM Punk
Diesel
Kevin Nash
Ezekiel Jackson
The Rock
Heath Slater
Randy Orton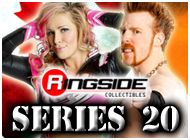 WWE Series 20 includes:
Natalya
Sheamus
Wade Barrett
Yoshi Tatsu
Rey Mysterio
John Cena