MATTEL WWE SERIES 37 & BATTLE PACKS 27 UP FOR PRE-ORDER!
12/23/2013 (10:31:18 am)

WrestlingFigs.com
Tons of Funk, Zeb Coulter, Mr. Perfect & More!…
Mattel WWE Series 37 WrestleMania Heritage & WWE Battle Packs 27 Toy Wrestling Action Figures are up for PRE-ORDER at Ringside Collectibles!

Click HERE to shop Series 37!
Click HERE to shop Battle Packs 27!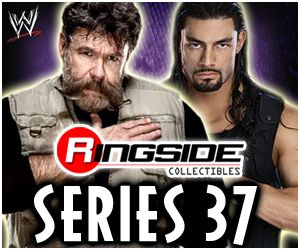 WWE Series 37 includes:
Mr. Perfect (WrestleMania 6)
Batista (WrestleMania 21)
Roman Reigns (WrestleMania 29)
Randy Orton (WrestleMania 25)
Zeb Coulter (WrestleMania 29)
Ryback (WrestleMania 29)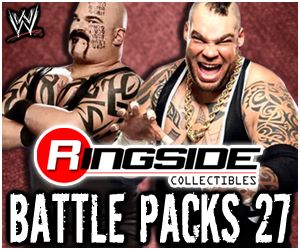 WWE Battle Packs 27 includes:
Daniel Bryan & Randy Orton
Big Show & Mark Henry
Brodus Clay & Tensai (Tons of Funk)
Click here to discuss this news on the WrestlingFigs forums