NEW INSTAGRAM CONTEST! WIN A WWE STACKDOWN RING!
02/18/2014 (3:18:42 pm)

WrestlingFigs.com
Win a FREE WWE StackDown Ring by The Bridge Direct!…
A NEW contest was just posted on our Instagram page! WIN A FREE WWE STACKDOWN RING by The Bridge Direct!

Go follow @RingsideC on Instagram and follow the rules in the post to enter! Good Luck!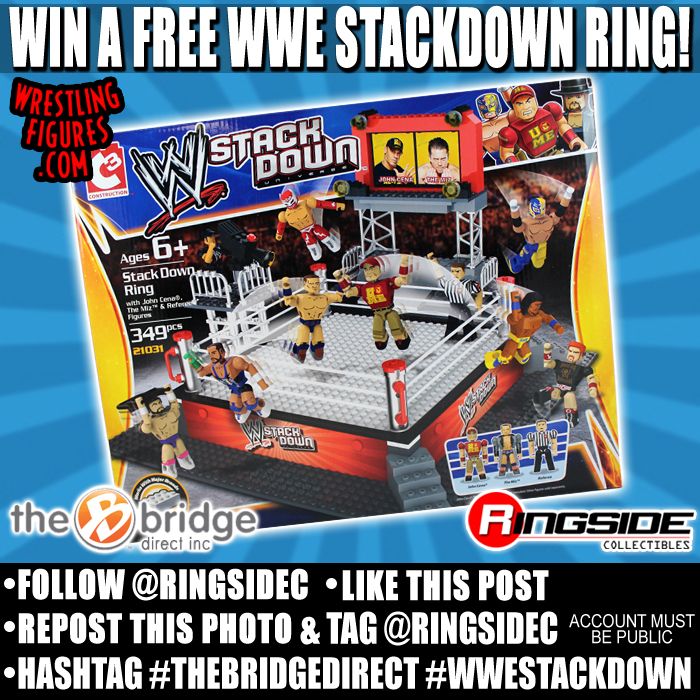 Click here to discuss this news on the WrestlingFigs forums