STONE COLD STEVE AUSTIN RINGSIDE EXCLUSIVE UP FOR BACK-ORDER!
02/11/2013 (12:50:52 pm)

WrestlingFigs.com
Finally! The Texas Rattlesnake Stone Cold exslusive is up for back-order!
"Texas Rattlesnake" Stone Cold Steve Austin Elite Ringside Fest 2012 Exclusive is now up for BACK-ORDER at Ringside Collectibles!

Please use the image below to order yours today:
This is a Limited Edition Stone Cold Steve Austin Figure and features Elite Style articulation!
WWE Late 90's Rounded Attitude Era Championship & WWE Smoking Skull Championship included!
Other accessories include 2 knee braces, elbow pads, knee pads and removable vest with red lettering (Bionic Redneck!)
The elite style packaging is specially designed with a snake-skin pattern, 3:16 on the tab and a skull on the inside back of the carding.

MEMORABLE MOMENT:
The WWE Universe can recall the events of the legendary King Of The Ring 1996. Already a fan favorite for his blue-collar work ethic, weathered leather vest and defiant attitude, Stone Cold Steve Austin won the tournament crown with an epic victory over Jake "The Snake" Roberts in the finals.
But simply defeating Roberts wasn't enough. Fed up with what he perceived to be his opponent's "Holier-than-thou" attitude, Austin grabbed the microphone and delivered a blistering critique of "The Snake." The diatribe finished with a line that became iconic in the annals of WWE history- "Austin 3:16 says I just whipped your ass!" With those Words, Stone Cold Steve Austin begain his ascent into arguably the greatest Superstar of all-time, and he also ushered in a new era in WWE- the "Attitude" Era.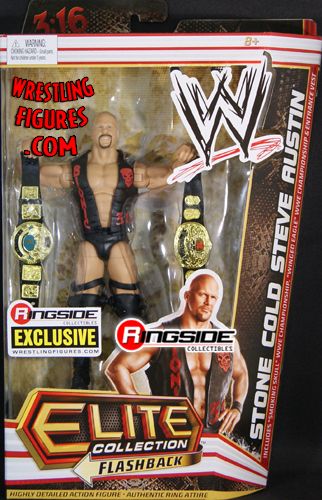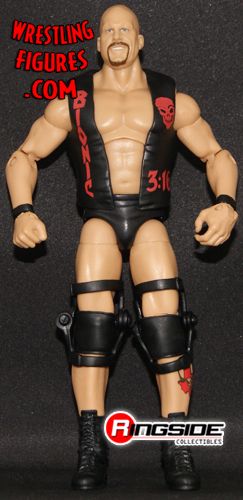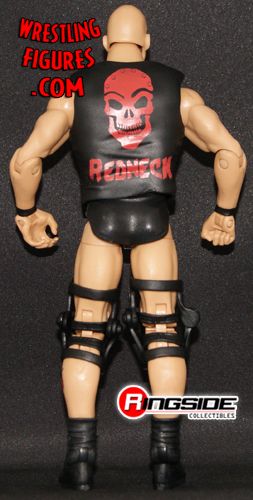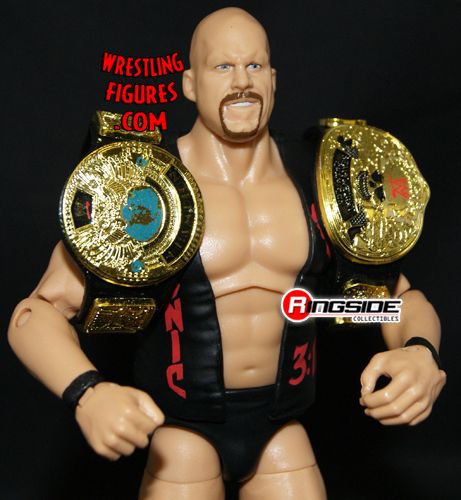 Click here to discuss this news on the WrestlingFigs forums