THANKSGIVING SALE NOW UP AT RINGSIDE COLLECTIBLES!
11/22/2013 (7:20:24 pm)

WrestlingFigs.com
GOBBLE GOBBLE!
Check out the THANKSGIVING SALE going on RIGHT NOW at Ringside Collectibles! Why wait for all the Black Friday madness when you can start saving money right now?

Click the HERE to see all the sale items!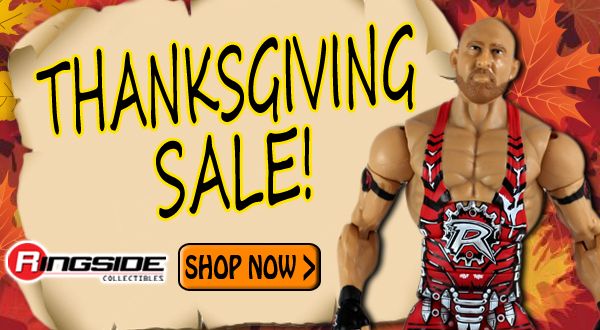 Click here to discuss this news on the WrestlingFigs forums