TOM'S TOP 10 MATTEL WWE FIGURES OF 2013!
12/31/2013 (9:44:44 pm)

WrestlingFigs.com
@TSFive rings in the New Year with a Top 10 list!…
Hi, everybody!
"Hey Tom!"
I've put together a list of the top ten Mattel WWE figures as chosen by me this year. They're basically must haves because anything I would have to say about this line would have to go as I'm clearly an expert on wrestling toys, still and forever more. Hilariously true, right? Before we begin, check out this awesome image of Dramatico in WWE 2K14 made by Taren Mox. A nice thing to see as I anxiously (read: I am dying without) await continued wrestling training:
10. Elite 24 Ryback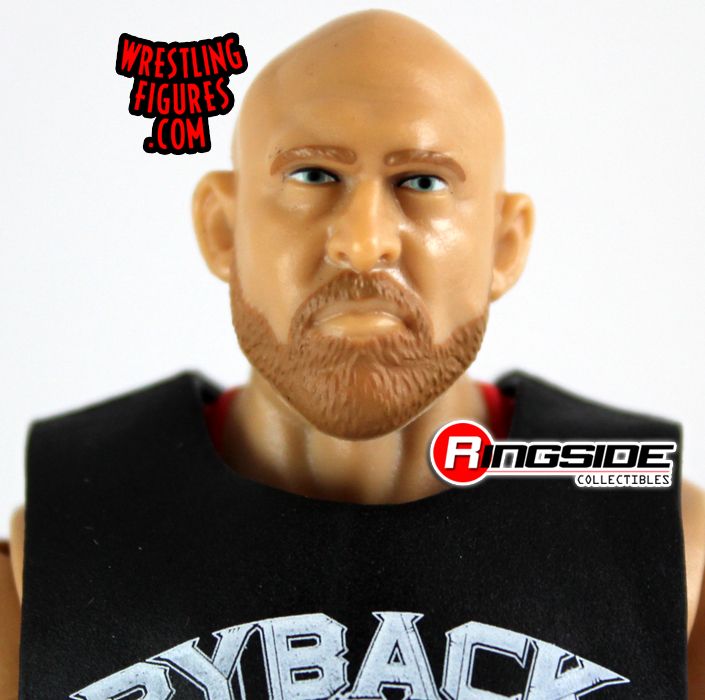 Ryback's 'debut' Mattel WWE Elite in Series 21 wasn't as spot on as this. The blue was dull, this red pops, it looks more exciting, it represents the horrific John Cena Royal Rumble win and all of our failed hopes for something different. I don't have much to say about the plastic 'shirt covers' as time goes on but I don't hate them and I don't hate this figure.
9. Elite 26 Jack Swagger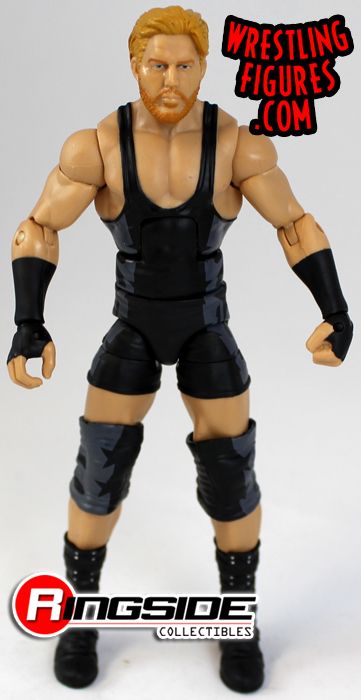 After all the miserable, old-man-in-the-mirror Jack Swagger figures they've made, Mattel finally did a pretty good job capturing the likeness of one of my most enjoyed and underused WWE characters since his most recent 're-packaging.' Zeb Colter would also be on this list had he been released in 2013 but he will have to wait until next year. In the meantime, admire this embodiment of patriotism.
8. Elite 25 Dean Ambrose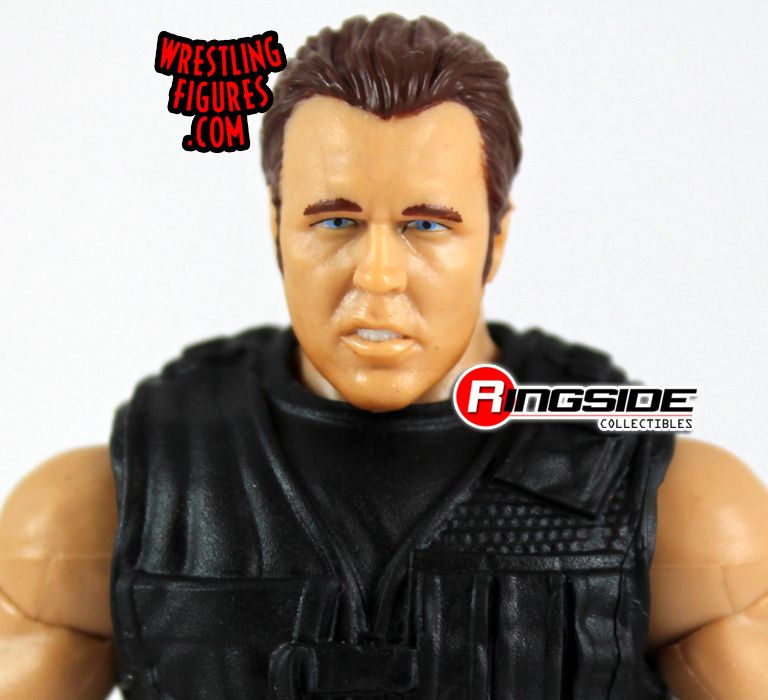 Upon seeing this in person at San Diego Comic-Con this year, I had low expectations and was pretty disappointed as I thought the Series 33 Dean Ambrose looks a lot more like the frumpy fellow. Mattel lost the junky, heavy shadow and refined it with some lighter shades making an Elite figure that you can own and not have to contemplate switching heads with another, better scan.
7. Series 30 Daniel Bryan
Sorry, the current scruffy likeness of Daniel Bryan hasn't been perfected yet. Though it's hard to picture him with shorter hair these days, this figure looks the most like the American Dragon. This figure beats out the Toys R Us Elite and the Series 35 figure as that head sculpt's beard looks like a customizer clumped a bunch of modeling clay onto an outdated figure. This one looks great and realistic so it makes the list.
6. WWE Series 31 Alberto Del Rio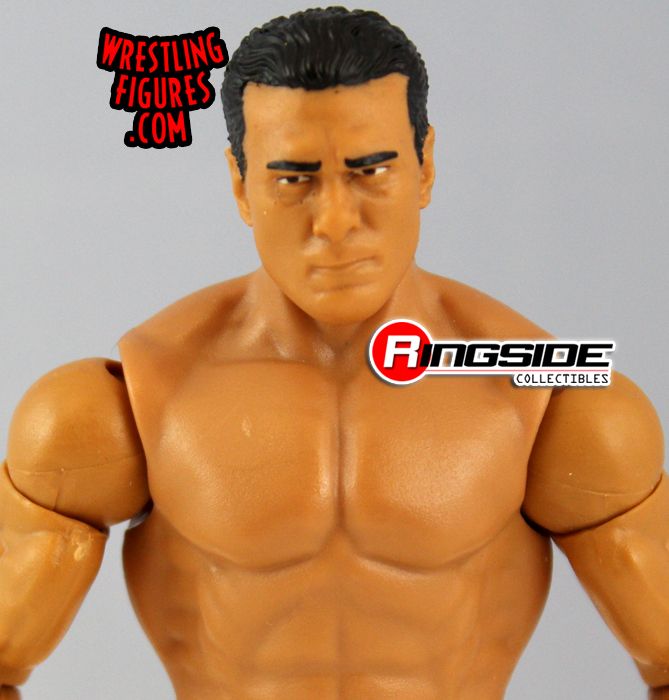 Alberto Del Rio has seen more releases than I think most of us expected but the positive is that they all usually turn out pretty good. He has a specific and might I add handsome face in reality so it's an easy one to capture and the angry demeanor looks just like him. I do wish, though, that he still kind of acted like he did when he first came around and was all "I'm rich, pendejo!"
5. WWE Elite 22 The Giant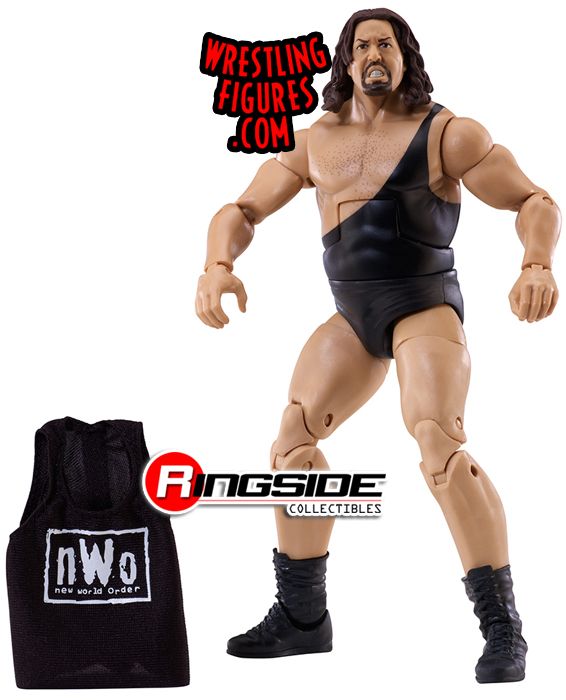 Oh my God, that's...that's Paul Wight! Paul Wight indeed. On the cartoonish side with the headscan but nevertheless, the more nWo the better. I'd much rather a painted singlet if it means including an nWo shirt. Nothing's better than being reminded of the good ol' days of wrestling.
4. WWE Series 33 Dean Ambrose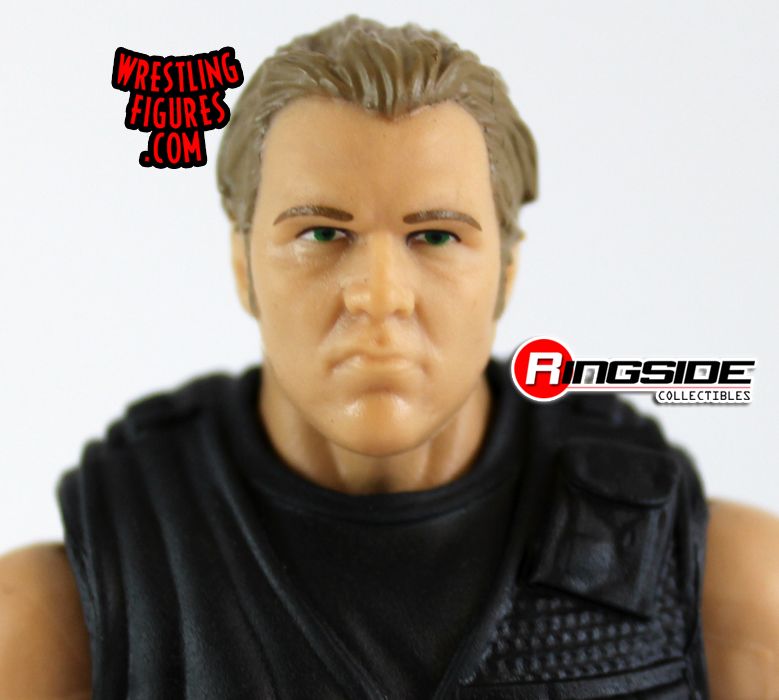 Can it get any better than a molded vest on a basic figure? NOPE. Could the head sculpted spot on right down to the sneer be any better? NOPE. Have you seen Jon Moxley? NOPE. Is there a better Dean Ambrose figure to own? NOPE.
Well, maybe, if you only like Elites like me, but if you're open minded, lucky you.
3. Elite 23 Antonio Cesaro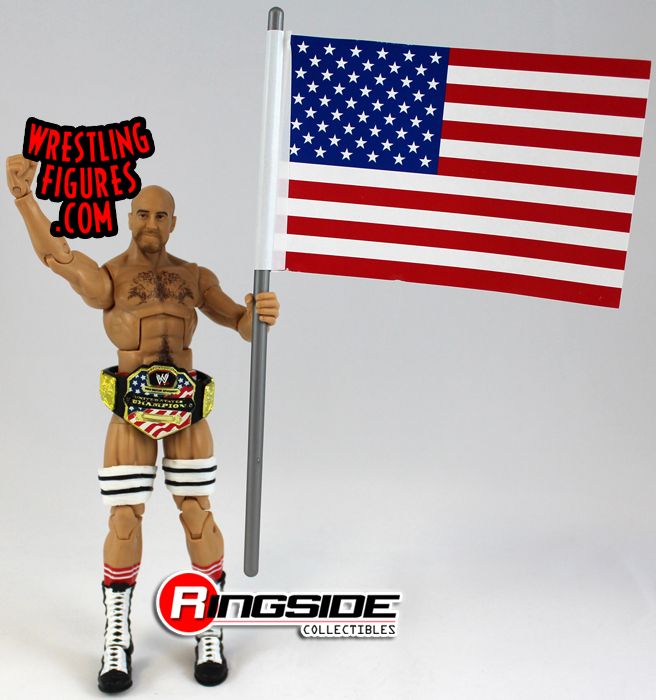 After the disappointment of those basic figures that looked more like a 3rd grader's clay John Malkovich sculpture, this Elite figure totally blind sided me. That IS Antonio Cesaro. American flag and United States Championship top it off so we can remember what's probably one of if not the best United States Championship runs since the titles re-introduction. Too bad, so sad for how it ended up.
2. Elite 26 Road Dogg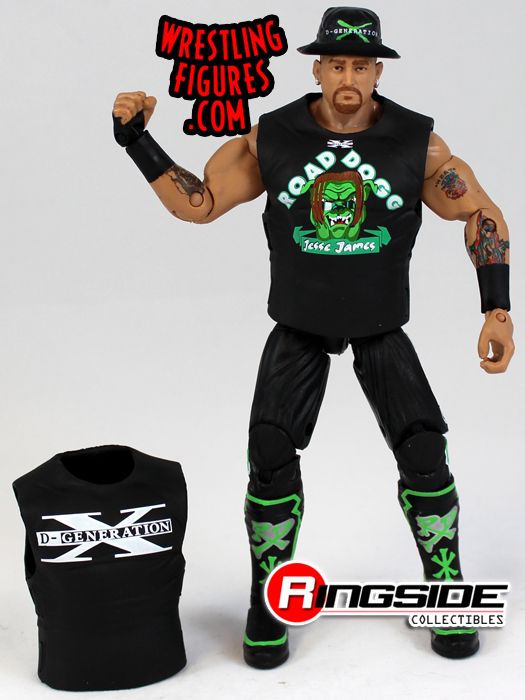 Welcome to the Dogg house, ladies and gents. And welcome to Tom's favorite era of wrestling and the reason he can't just give in and accept the current mainstream wrestling product as 'good.' It has minor cartoon syndrome but overall, this is a great return to action figures for Road Dogg. The hat is a nice addition and the tattoos in particular have better detail than most. Bring on as many WCW/WWF figures from 1997-2002 as possible, I say.
1. Ringside Collectibles Exclusive Mattel WWE Cactus Jack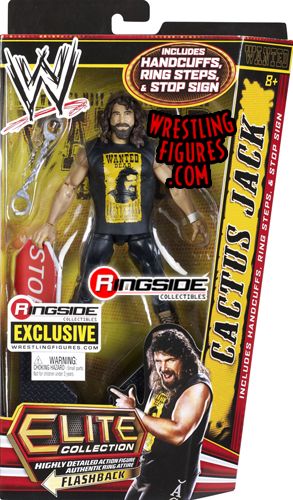 The overall best BANG BANG for your wrestling figure buck. This embodies not only the quality of the line but the depths at which it can reach. Three accessories, all different, a detailed figure with a molded shirt that's more cosmetic than normal, even a scar like the real Mick Foley. If every Mattel WWE figure was like this, everyone would be a wrestling toy fan. Cactus Jack wasn't necessarily the favorite Foley face but he was the most intimidating and his specific personality is all here. This takes the cake and it's what all Mattel WWE figures should be held up against, easily. You're welcome, by the way.
Honorable mentions include Elite 22 Tensai, Elite 26 Mark Henry and Battle Packs 25 Paul Heyman.
Have a happy, healthy and safe New Year and as a bonus, here is the number 1 figure of the past 10 years as created by TheAxeHennig: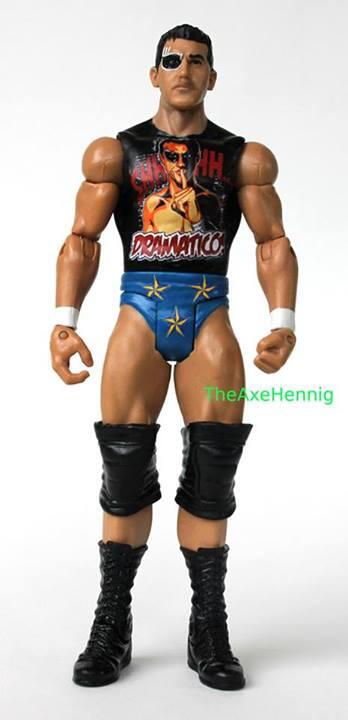 Get to work, MDT.
Follow Tom on Twitter at @TSFive!
Click here to discuss this news on the WrestlingFigs forums