WIN A WWE STACKDOWN WRESTLEMANIA 30 RING PLAYSET ON FB!
03/03/2014 (11:38:08 am)

WrestlingFigs.com
Enter our newest Facebook giveaway contest!…
LIKE us on Facebook and enter our NEW contest we just posted! You could win a NEW WWE StackDown WrestleMania XXX Ring Playset by The Bridge Direct!

Click HERE to view the contest and rules!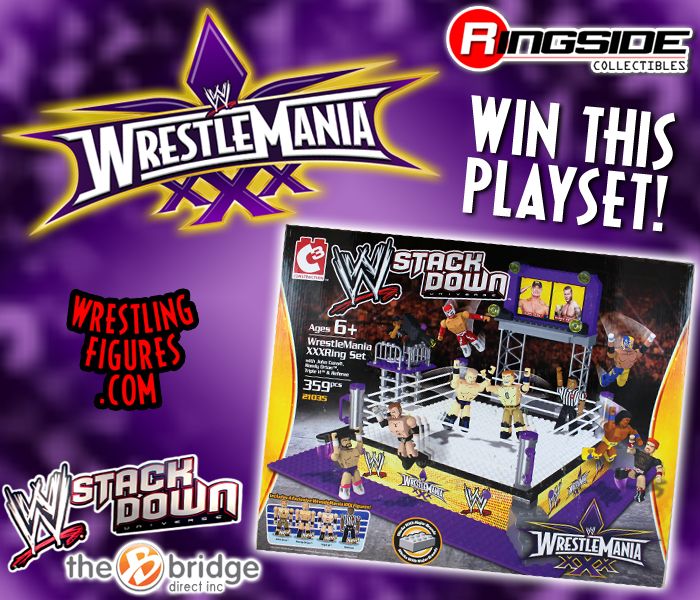 Click here to discuss this news on the WrestlingFigs forums