WRESTLEMANIA 30 CONTEST POSTED ON FACEBOOK!
04/02/2014 (2:15:37 pm)

WrestlingFigs.com
Win a WWE ELITE 27 complete set of 6 figures!…
LIKE us on Facebook and enter our WRESTLEMANIA 30 FIGURE GIVEAWAY CONTEST!

We wanted to celebrate 30 years of WrestleMania by giving away one of our BIGGEST prizes yet - a COMPLETE SET OF 6 WWE ELITE 27 toy wrestling action figures by Mattel!

Click HERE to view the contest and rules!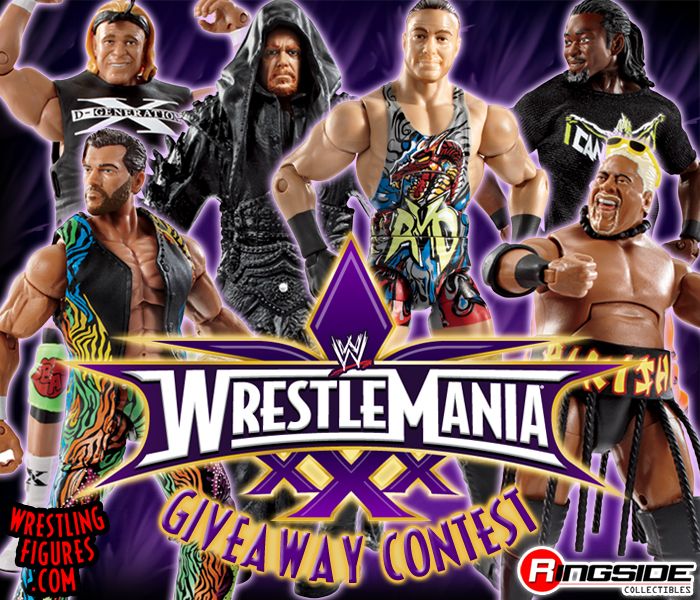 Click here to discuss this news on the WrestlingFigs forums