WWE BATTLE PACKS 26 & 27 LINEUPS ANNOUNCED ON ROR!
09/27/2013 (5:39:08 pm)

WrestlingFigs.com
Bella Twins, Tons Of Funk, Curtis Axel & More!…
Mattel WWE Battle Packs 26 & WWE Battle Packs 27 Toy Wrestling Action Figure LINE-UPS ANNOUNCED on this weeks episode of Ringside Or Riot!

Watch the episode HERE!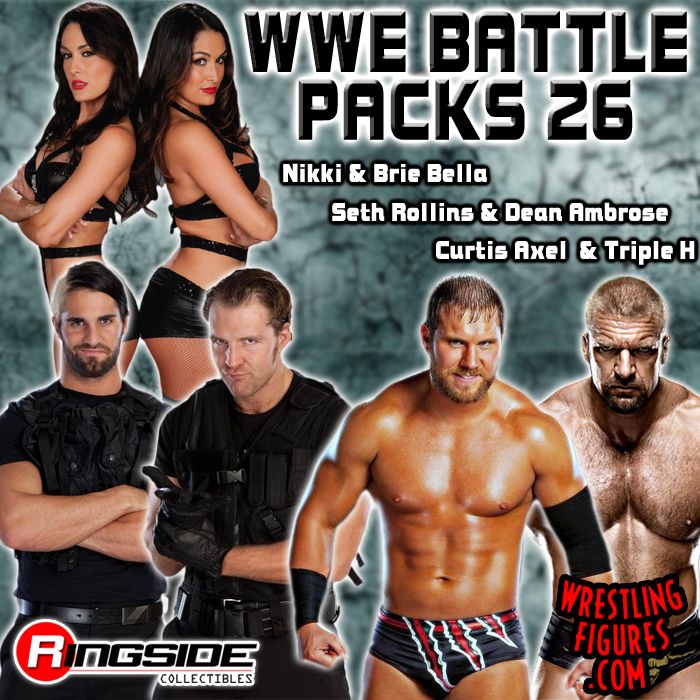 WWE Battle Packs 26 includes:
Nikki & Brie Bella (Bella Twins)
Seth Rollins & Dean Ambrose (The Shield)
Curtis Axel & Triple H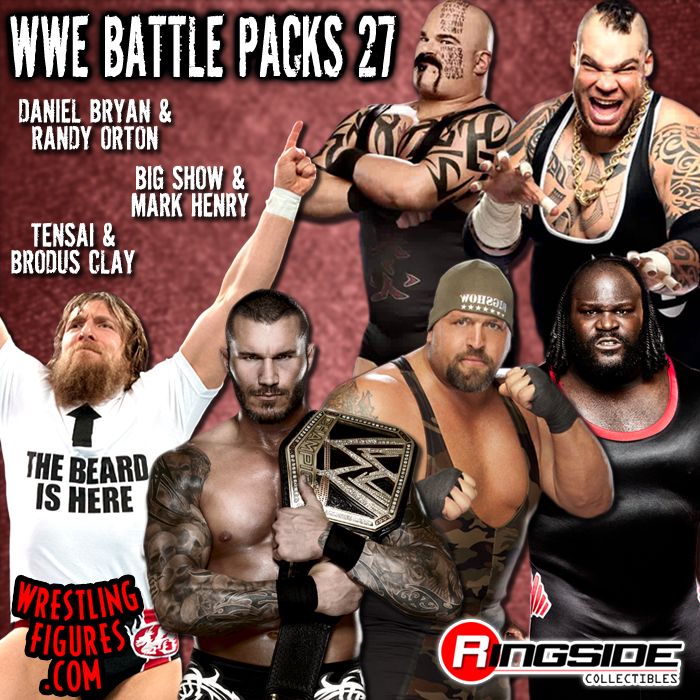 WWE Battle Packs 27 includes:
Daniel Bryan & Randy Orton
Big Show & Mark Henry
Tensai & Brodus Clay (Tons Of Funk)