WWE BATTLEGROUND FIGURE GIVEAWAY CONTEST POSTED ON FACEBOOK!
07/16/2014 (2:39:17 pm)

WrestlingFigs.com
Win a Defining Moments Exclusive Ric Flair & MORE!…
LIKE us on Facebook and enter our WWE BATTLE GROUND FIGURE GIVEAWAY CONTEST!

You could win a Ric Flair Mattel WWE Defining Moments Exclusive Wrestling Figure, a Gold Ultimate Ladder & Table Ringside Exclusive Playset, a Gold Wheelchair Ringside Exclusive Playset, a Silver Ultimate Table Ringside Exclusive & two Silver Ringside Exclusive Folding Chairs!

Click HERE to view the contest and rules!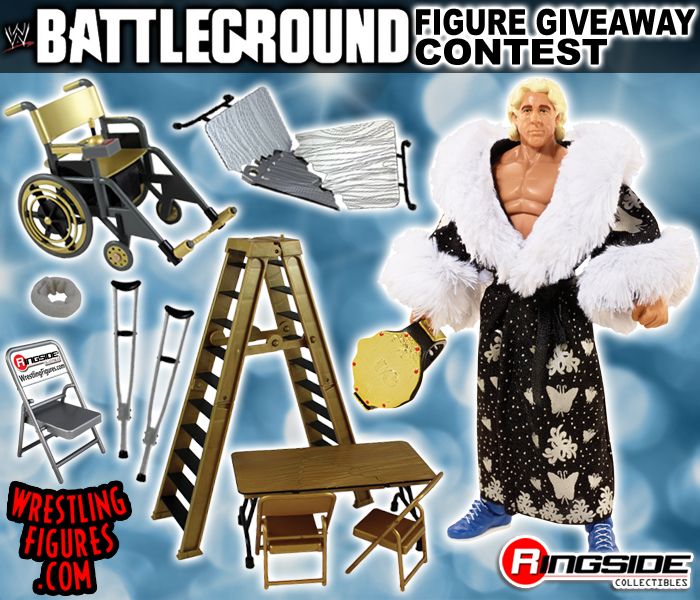 Click here to discuss this news on the WrestlingFigs forums