WWE ELIMINATION CHAMBER FIGURE GIVEAWAY FACEBOOK CONTEST!
02/20/2014 (4:13:32 pm)

WrestlingFigs.com
Win 6 Mattel Toy Wrestling Figures!…
LIKE us on Facebook and enter our NEW contest we just posted in honor of the upcoming WWE ELIMINATION CHAMBER!

Prize is a 6 Mattel WWE Toy Wrestling Figures including WWE Series 30 Daniel Bryan, WWE Series 32 Antonio Cesaro, WWE Series 34 John Cena, WWE Series 36 Christian, WWE Series 38 Sheamus & WWE Series "Best of 2013" Randy Orton!

Click HERE to view the contest and rules!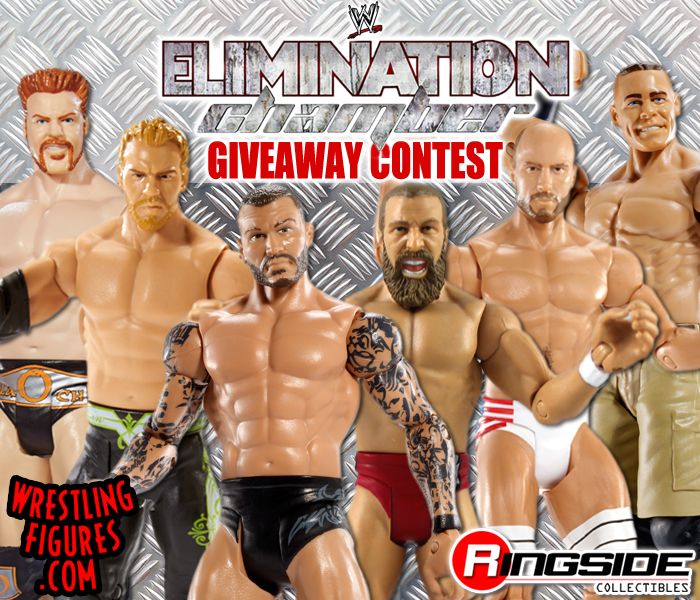 Click here to discuss this news on the WrestlingFigs forums