LOTS OF MLW NOTES & NEWS
12/06/2018 (11:39:12 am)

Bob Mulrenin
RUSH DEBUTS ON MLW FUSION THIS FRIDAY NIGHT
Do not miss history in the making as one of the greatest wrestlers in the sport today makes his American national television debut on beIN SPORTS Friday night at 8pm ET / 5pm PT.
LATEST NEWS
•The league is preparing a press conference for next week in New York City where the main event for the April 4th, 2019 card will likely be revealed. 
•Ace Romero has inked a multiyear deal with MLW. The super heavyweight will rumble withBarrington Hughes in Miami next Friday night.  The Caramel Colossus has heard the buzz about Romero and is eager to see what he has to offer when they meet. The ring will be reinforced as these two behemoths battle for the first time ever next week. See it LIVE in Miami.
•"Filthy" Tom Lawlor, while in a lot of pain, remains day-to-day and determined to fight his former Team Filthy teammate Simon Gotch next week in Miami.
•Gringo Loco will hit Miami as part of the December double shot debut for MLW.  The luchador, reminiscent of the late  "American Love Machine" Art Barr looks to impress matchmakers and South Florida fans with his uncanny lucha style.
•Low Ki successfully defended the World Heavyweight Championship in Perth, Australia last week against 300 pounder Jonah Rock. The 20 minute title bout was hosted by New Horizons Pro Wrestling. Cameras were rolling for this historic title bout. Expect to see footage of this match soon on MLW programming.
•Legendary wrestler and matchmaker Kevin Sullivan will likely be medically cleared by the end of December. "The Taskmaster" suffered a concussion, a hip injury and contusions after the Hart Foundation assaulted him in August.
•Colonel Parker is fired up and ready for his Dirty Blondes to make a statement in MLW.  The Southern promoter extraordinaire will be in Miami as he declares war on the tag team division with his Stud Stable.
•The designer and creative force behind the vision for some of your favorite lucha masks and posters for Mexican promotions AAA and The Crash has joined MLW.  Look for Oscar Garcia's designs and iconic visual work in the coming months.
•MLW will be presenting the year end awards later this month. Who do you think is the most outstanding wrestler? What was your match of the year? What was your favorite feud? Who is the rookie of the year? Tweet us @MLW and let us know your picks!
•MLW FUSION airs this Friday night at 8 ET nationwide on beIN SPORTS. If you mis it on beIN you can watch FUSION each and every Saturday night at 6:05pm ET on MLW's YouTube channel.
SCHEDULE:
December 13: NEVER SAY NEVER (MLW Fusion TV taping)
Miami :: Buy tickets at 
MLWTickets.com
December 14: ZERO HOUR (MLW Fusion TV taping)
Miami :: Buy tickets at MLWTickets.com
February 2: SUPER FIGHT (MLW Fusion TV taping)
Philadelphia :: Buy tickets at MLWgo.com
April 4: MLW FusionTV taping
NYC :: Buy tickets at MLWTickets.com
April 5: BATTLE RIOT II (MLW Fusion TV taping)
NYC :: Buy tickets at MLWTickets.com
Tons of new matches announced for MLW's December double shot debut in Miami on 12/13 & 12/14!
NEVER SAY NEVER: (Thursday Dec. 13) + MLW Fusion Taping
•Pentagon Jr. vs. Teddy Hart
•Falls Count Anywhere in Miami: LA Park vs. Sami Callihan
•No Holds Barred Fight: "Filthy" Tom Lawlor vs. Simon Gotch
•Rush vs. Shane "Swerve" Strickland
•Dragón Lee vs. Rich Swann
•Dezmond Xavier vs. Andrew Everett
•Hijo de LA Park vs. DJZ
ZERO HOUR: (Friday Dec. 14) featuring MLW Fusion LIVE broadcast!
•No DQ World Heavyweight Title Fight: Low Ki vs. Konnan
•Singapore Cane Match: Tommy Dreamer vs. Brian Pillman Jr.
•5 Way Ladder Match for the World Middleweight Championship: ?MJF? (c) vs. Dezmond Xavier vs. Kotto Brazil vs. Andrew Everett vs. Jason Cade
•Rush vs. Rich Swann
•CMLL World Lightweight Champion Dragón Lee vs. DJZ
•Super Heavyweight Showdown: Ace Romero vs. Barrington Hughes
Plus: The Hart Foundation • Gringo Loco • Ricky Martinez • Fred Yehi • Dirty Blondes with Colonel Parker and more!
Buy tickets today starting at $15 at MLWTickets.com!
Set a reminder! Set your DVR! Next Friday December 14th at 8pm ET beIN SPORTS and MLW present  Fusion LIVE!  
The line-up for the first-ever live MLW cable network special:
•Rush vs. Rich Swann
•CMLL World Lightweight Champion Dragón Lee vs. DJZ
•Ladder Match for the World Middleweight Title!
Join us as MLW makes history! Tony Schiavone make his return to calling LIVE wrestling on cable television for the first time since 2001! The Hart Foundation, "Filthy" Tom Lawlor, Konnan, Promociones Dorado and more will be in the house!
MLW is coming to Philadelphia and we need your help. Join the MLW Street Team and be a part of Major League Wrestling and SUPERFIGHT! Learn more.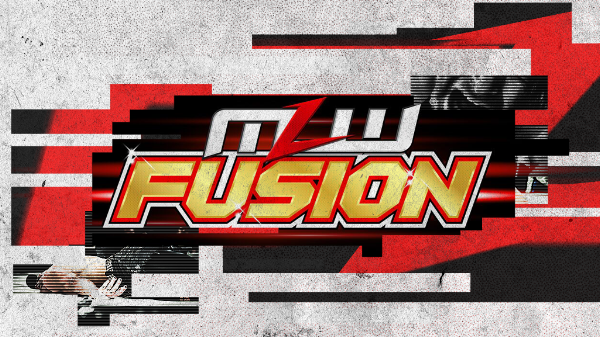 FUSION PREVIEW
After months of waiting the wait is over. RUSH makes his national television debut in America on Major League Wrestling this Friday night on beIN SPORTS at 8pm ET / 5pm PT.
Witness the leader of Los Ingobernables blow the roof off of the sold out Cicero Stadium as he battles AAA World Cruiserweight Champion Sammy Guevara in a fascinating main event with international implications. Rush, determined to march up the MLW top 10 and show the world his dominance, charisma and special brand of rudo brawling may be the biggest game changer in the league ever.  
The Hart Foundation head to Chicago's ProWrestlingTees.com store for an appearance.  Plus, Teddy Hart steps into the ring for a tune-up match as he readies for war in Miami against Pentagon Jr.
"Filthy" Tom Lawlor is on a rampage and heads will roll as he looks to confront Simon Gotch for betraying him and setting up a brutal beating at the hands of Promociones Dorado.  Will Lawlor get Gotch? Tune in to find out!
The walking jumbo jet 400 pound Ace Romero takes on up and comer Marko Stunt.  Will Romero rumble in his big debut?  Find out this Friday night on beIN SPORTS!
Konnan readies for his Miami homecoming where he will have one last shot at world championship gold… but what if Promociones Dorado makes good on trying to prevent this Cinderella Man story from happening?
If that wasn't enough, new matches will be revealed on this week's control center.  Look for some big news about the double shot debut of MLW this December in Miami.
What is up with Shane "Swerve" Strickland? The tense situation between the fallen golden boy and MLW continues.
Join Tony Schiavone and Rich Bocchini from the sold out Cicero Stadium in Chicago for a great night of pro wrestling!
Watch MLW FUSION Friday nights on beIN SPORTS at 8pm ET/5pm PT.  Don't get beIN? Subscribe to MLW's YouTube channel for free and stream binge on MLW FUSION anytime anywhere!
Watch this week's extended version of MLW FUSION available only on YouTube!
THIS WEEK:
•What Happened When Tony and Conrad watched December to Dismember 2006? Was this the worst Pay Per View of all time? Well, it was branded as ECW, but with the exception of Tommy Dreamer, Rob Van Dam, Joey Styles, Taz, Paul E. and an appearance by Sandman, it was everything but ECW! 
•Eastern Lariat this week has STRIGGA & Dylan discuss the latest in Japanese pro-wrestling from mid November until today. They talk about the New Japan World Tag League, NOAH's Global League, the AJPW Real World Tag League, Big Japan Death Vegas, Hideki Suzuki & Masashi Takeda as champions and the company working with ZERO1, DDT's D-Ou Grand Prix and for a special treat STRIGGA explains the build towards this year's GREAT SPACE WAR in Michinoku Pro Wrestling. It's a jam packed episode so join us and find out why a cape could be Pro Wrestling NOAH's cash cow.
•The buddies are doing holiday poems and putting themselves over! Marty and Sarah Love Wrestling talks about a certain USA Network reality star standing up for himself and his family. If you want more Wrestling Confessions and Encounters, tune in!
The world of MLW never stops! Fire up your favorite podcast at MLWradio.com!
New MLW shirts are here! Get them at MLWshop.com powered by ProWrestlingTees.