NORTHEAST WRESTLING RETURNS TO BETHANY, CT. ON JUNE 25TH, COMPLETE LINEUP
06/17/2017 (9:54:17 pm)

Bob Mulrenin
This week, we announced the card for our Sunday, June 25 Big Bethany Bash event at the NEW Arena in Bethany, CT.
The Main Event will be a Northeast Wrestling Championship Match as Champion Cody Rhodes will face Warbeard Hanson!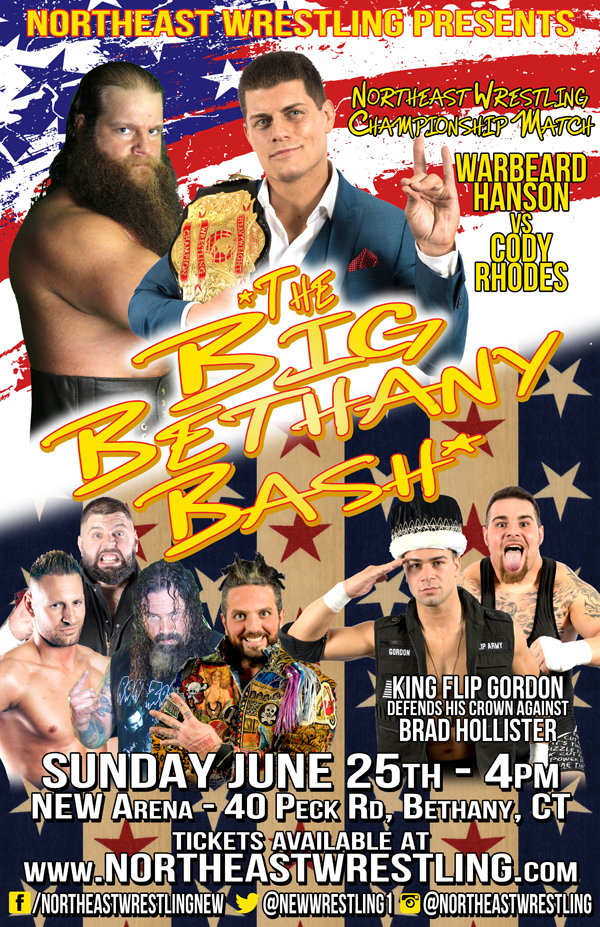 Northeast Wrestling returns to the NEW Arena (40 Peck Road) in Bethany, CT on Sunday, June 25 for the Big Bethany Bash! Special start time of 4 p.m.
NORTHEAST WRESTLING CHAMPIONSHIP MATCH
CODY RHODES VS. WAR KING HANSON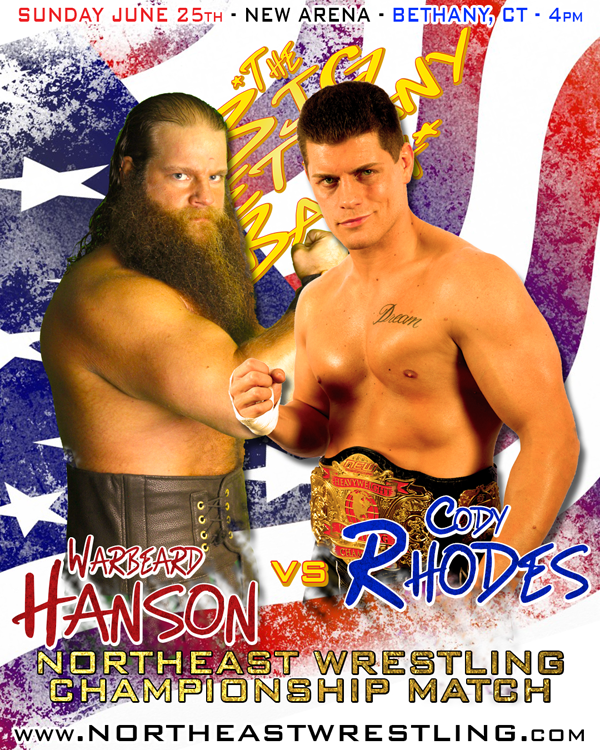 ---
JT DUNN VS. VINNY MARSEGLIA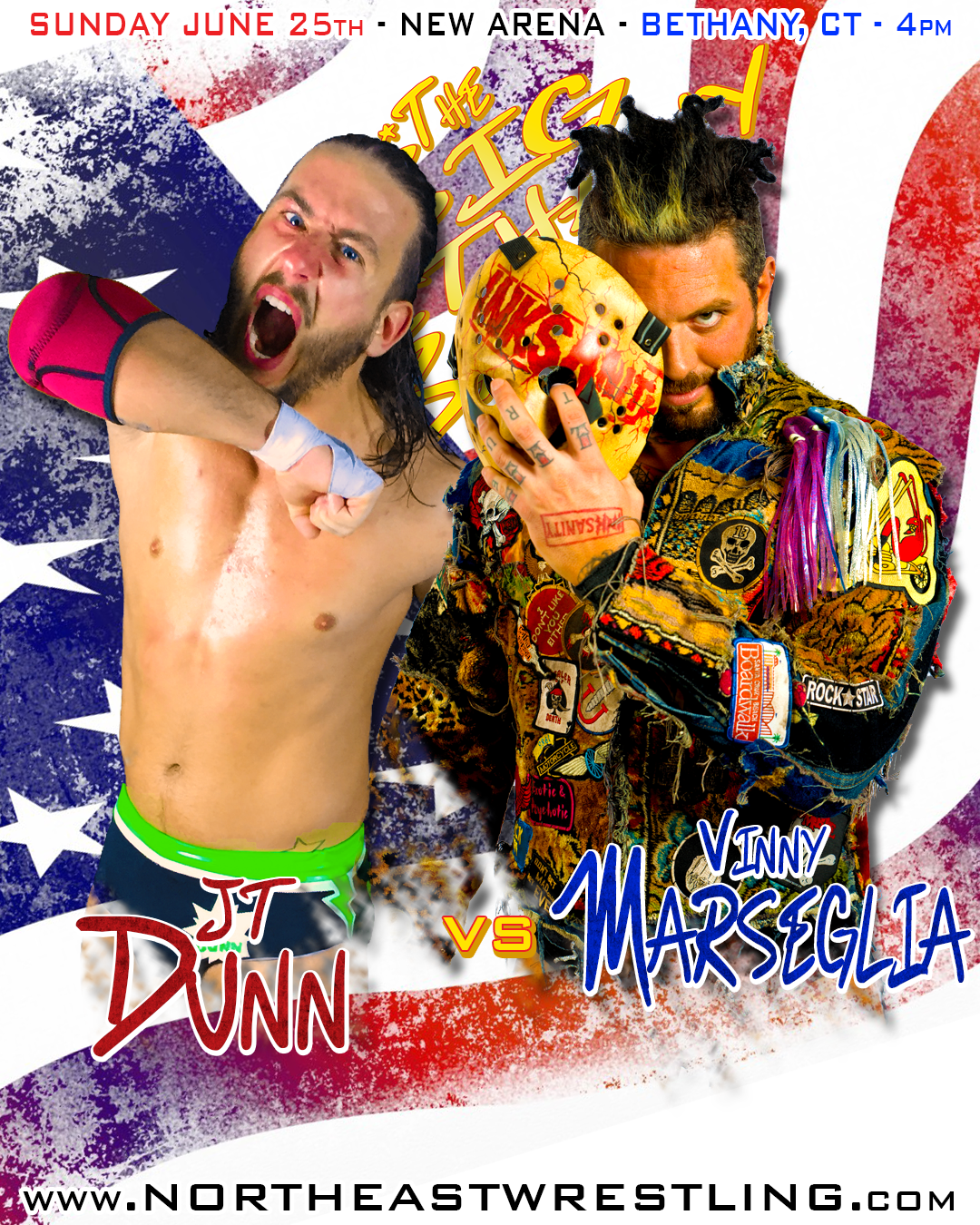 ---
THE GRAYSONS – TOMMY & JP VS. ADRENALINE RUSH – EVANS & YOUNGBLOOD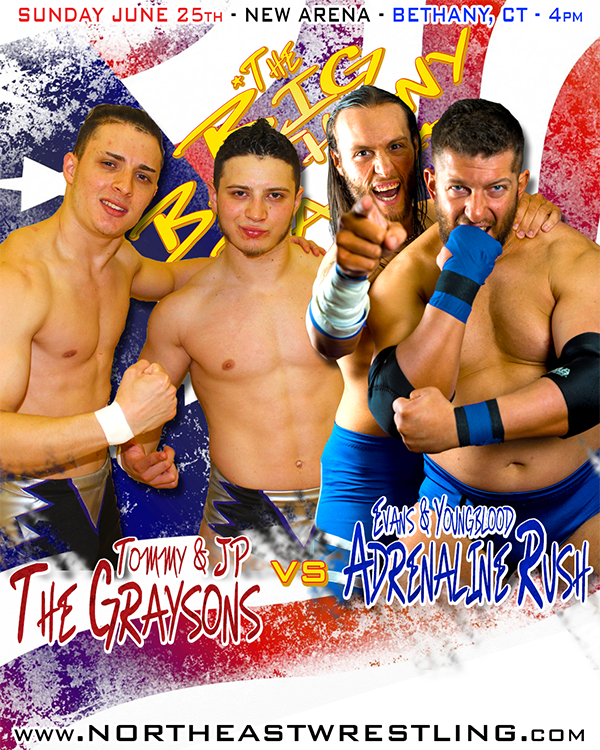 ---
BRAD HOLLISTER VS. KING FLIP GORDON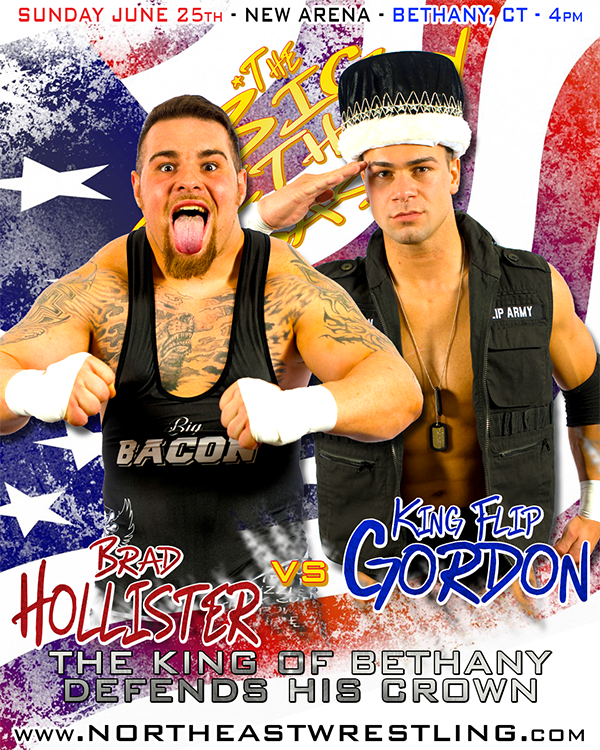 ---
REX LAWLESS VS. RON ZOMBIE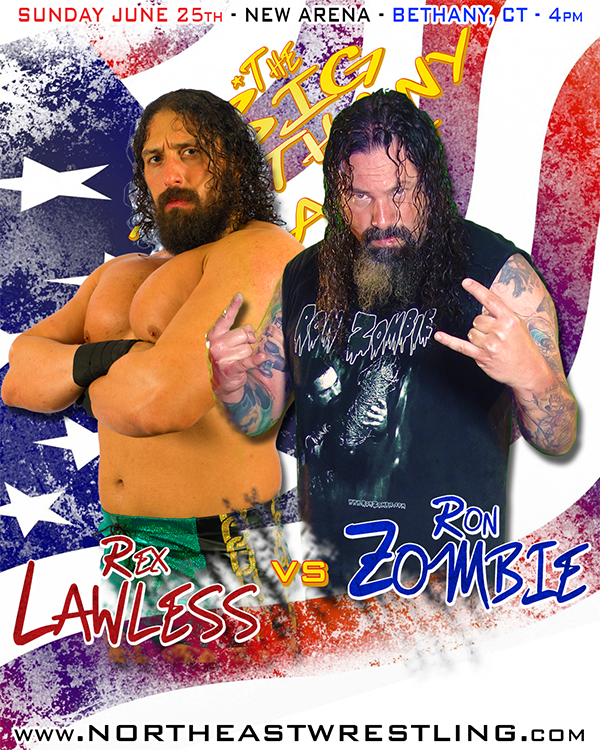 ---
MAXWELL JACOB FRIEDMAN VS. JAKE MANNING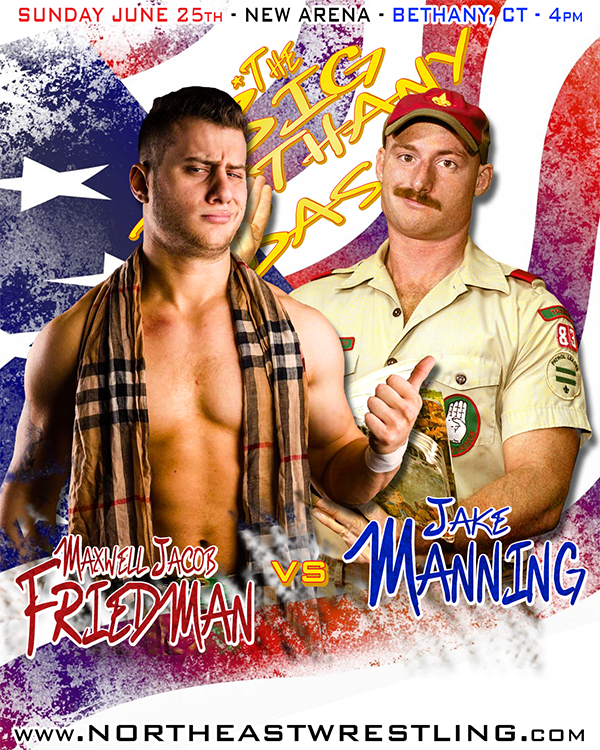 ---
WRECKING BALL LEGURSKY VS. CHRIS BATTLE